We're Getting Mutants in the MCU - The Loop
Play Sound
"Video Chat" is a short available on iTunes,[1] and later on Cartoon Network Africa's official YouTube channel.[2]
Synopsis
Steven and Peridot introduce Lapis to a new way to communicate.
Plot
Peridot and Steven are video-calling each other through Connie's laptop and Peridot's tablet. At first, it appears Peridot couldn't hear Steven as he tries to say hello. She then increases the volume on her tablet and is able to hear Steven. She tells Steven how she was able to set up WiFi at the Barn by showing him a satellite attached to a lawn mower, but the video call is a bit choppy while she explains. The video call clears up as she then asks Steven what he has been doing and he responds by showing her a rubbery pencil. Amazed, she shows Lapis Lazuli, who is reading a magazine. She sees Steven and freaks out, thinking that he is trapped inside the tablet. She looks for his gem but realizes that it isn't on the tablet. She then comes to the conclusion that Steven is literally inside the tablet. Steven then proceeds to the Barn as Lapis grabs Peridot's tablet from her, ending the video call. Peridot reconnects and Lapis grabs a bat and prepares to smash Peridot's tablet. Before she can, Steven intervenes by rushing in and explains that he is alright, much to her relief. The three then notice Lion on Peridot's tablet, looking at Connie's laptop. Lion then pushes Connie's laptop off of the ledge, much to Steven's dismay. Steven then rushes back to his house with Lapis noting that he should be more careful with people's stuff.
Features
Characters
Objects
Locations
Music
Instrumental Songs
Trivia
It is revealed that Peridot figured how to connect to WiFi in the Barn to stream Camp Pining Hearts in 1080p.
Peridot demonstrates her engineering ability again, as she was able to get WiFi in the Barn by simply placing a satellite on a lawnmower in a small amount of time.
This is the only short to prominently feature Lapis and Peridot.
Cultural References
The sound that is made as the laptop freezes on Steven is the famous dial-up modem sound heard when connecting to the internet via telephone from the mid-80s to early 90s.
Steven does the rubber pencil magic trick.
All of the games on the right side of Connie's computer's home screen are direct references to the following historical strategy games:

Empire & Eras II: Age of Empires II, an RTS set during early to high medieval period.
Colonization V: Civilization V, a turn-based grand strategy throughout history.
Conqueror Kings II: Crusader Kings II, a grand strategy set from the mid 800's to the beginning of the renaissance.

The programs on the left side (Grid, Internet, Write and Videophone) references well-known and most used programs, respectively: Steam, Google Chrome, Microsoft Office Word '97, and Skype.
Continuity
Lapis mistakenly thinking Steven was trapped and wanting to "free" him from the laptop is a result from her experiences trapped in the Mirror for thousands of years and finally being freed by Steven in "Mirror Gem".
Video
Transcript
View the episode's transcript here.
Gallery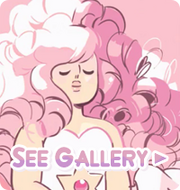 References