Doctor Strange in The Multiverse o Madness - The Loop
Play Sound
This article is about the object. You may be looking for the song.
The Wailing Stone is an artifact found by the Crystal Gems in the episode "Rose's Room". It was designed to send and receive audio messages and was used in the Rebellion, as confirmed by Pearl in "The Message".
Wailing Stones appear to have two significant parts: the button on top, used to activate the device, and its hole, which the audio plays out of.
The Wailing Stone's abilities can be augmented so that it can interpret messages that would otherwise be too advanced by integrating it into a television, allowing it to receive and display video.
History
The Crystal Gems found the Wailing Stone on one of their missions in the Northern Hemisphere. When the stone is activated by pushing the button at the top, it emits a thunderous, ear-piercing sound that causes objects to break, such as Steven's television screen.
Lapis Lazuli uses advanced Gem technology to warn Steven of the Homeworld Gems' coming arrival to Earth on their hunt for him and the Crystal Gems. Due to the advanced nature of the message, when the Wailing Stone receives it, the device emits a deafening, incoherent sound that the Crystal Gems cannot deactivate. They decide to enlist Greg's help in deciphering the message. With his technical expertise, he is eventually able to process Lapis' message through a TV, which clearly outputs the video and audio contents of the message.
Trivia
The sound effects for the Wailing Stone were made by Rebecca Sugar playing on a modified Omnichord and Tony Orozco playing on effect pedals.[1]

It has been shown that Wailing Stones can magnify the voices of humans and Gems, as unexpectedly demonstrated by Steven in "The Message".
The gold patterns on the Wailing Stone resemble typical designs for containing cabochons.
There is a giant wailing stone located in The Great North.
Cultural References
Gallery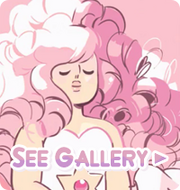 References