Yellowtail is a minor character who first appeared in "Onion Trade". He's the biological father of Onion, stepfather of Sour Cream, and spouse of Vidalia.
Appearance
Yellowtail is fair-skinned like his children. He has a light blonde beard and eyebrows, and wears a bright yellow rain coat, with two white/very light green stripes near the bottom, a bright yellow rain hat, and pale blue rain boots. In "Onion Friend" a younger version of himself appears in a picture, he has no large beard and appears to have a small tuft of hair similar to Onion.
Personality
Yellowtail, like his son Onion, speaks in unintelligible noises, as revealed in "Onion Trade". He cares a lot about Onion, but his job as a sailor leaves him with little time to see him. He may be a somewhat old-fashioned father, as he seems to want his step-son Sour Cream to follow in his footsteps as a fisherman, instead of following his dreams of being a DJ. However, despite their somewhat strained relationship, he still cares a lot about his step-son, which eventually made him change his mind and approve Sour Cream to become a DJ. He also seems to dislike Sour Cream's biological father Marty, notably after learning that he ruined his step-son's show.
Relationships
Yellowtail doesn't see his son often as he appears to be a sailor, but they've shown to have a very good father-son relationship when together, as seen in "Onion Trade".
Yellowtail was shown supporting Greg to help him stand in "Ocean Gem" due to Greg's injured foot, as well as lending him a tissue when he got emotional after seeing Steven be praised by the crowd. However, in "Steven and The Stevens", when Greg warns him that the boat might be too big to fit the car wash, he looks reasonably angry. They may be friends, or simply acquaintances.
Yellowtail is Sour Cream's step-dad, but their relationship appears to be strained due to his disapproval of Sour Cream's choice to become a DJ instead of a fisherman like himself. According to Vidalia, the two fight very often. In "Drop Beat Dad", Yellowtail originally does not support Sour Cream being a DJ but by the end of the episode, he gives Sour Cream his old DJ equipment and can be seen dancing to Sour Cream's DJing in the crowd.
Vidalia and Yellowtail are married. However, as Yellowtail is often out at sea, most of their relationship is unknown.
While they has yet to interact with each other, Yellowtail seem to be aware of Marty being Sour Cream's biological father. He does not appear to trust him spending time with his step-son, keeping an eye on them from the distance while on his boat. After learning that Marty ruined Sour Cream's show, he became furious with Marty and ran away to his boat to gather Sour Cream's old DJ equipment in order to help his step-son.
Episode Appearances
Trivia
Gallery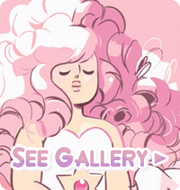 Community content is available under
CC-BY-SA
unless otherwise noted.