Zebra Jasper is a formerly-corrupted Gem. She (along with the other bubbled Gems) was uncorrupted by Steven and the Diamonds in "Change Your Mind".
Appearance
Zebra Jasper is tall and broad-shouldered, like most other Quartzes. She has a single horn located on her forehead. She has a white complexion with gray stripes and long, teal colored hair. She wears a black turtleneck, a pair of grey leggings and a pair of black boots. Her gemstone is located on her chest. Much like most of the uncorrupted quartzes, she lacks a nose and seemingly lacks eyes.
Personality
Zebra Jasper is fun-loving and enjoys spending time with her fellow uncorrupted Quartzes.
History
"Change Your Mind"
Zebra Jasper is one of the many Corrupted Gems that are healed.
Zebra Jasper appears as a background character in Little Homeworld.
Zebra Jasper walking along with Harold Smiley at the Funland. She along with Ocean Jasper, is put to work at Fish Stew Pizza by Steven. Zebra Jasper cuts the pizzas, but she does a messy job, reducing them to mush. She does not appear to notice this, however.
Zebra Jasper is one of the 5 Quartzes that go to see Steven to be healed. They are later seen playing volleyball.
Relationships
TBA
Episode Appearances
Trivia
Due to Zebra Jasper sharing her name with the fusion of Jasper and Ocean Jasper, she is one of five single Gems to share their name or Gem type name with a fusion. The other two are Snowflake Obsidian, who shares her Gem type's name with Obsidian and Hessonite, Demantoid and Pyrope, who share their Gem type's name with Garnet.

Zebra Jasper is the only one to have exactly the same name as her fusion counterpart.
The Zebra Jaspers are the first fusion-singular Gem counterparts between Gems in a wider classification (i.e. Quartz).
| Image | Description |
| --- | --- |
| | Zebra Jasper's gemstone is diamond-shaped and unfaceted. It is located on her chest. |
Galleries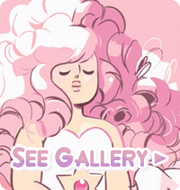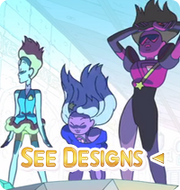 References
Community content is available under
CC-BY-SA
unless otherwise noted.